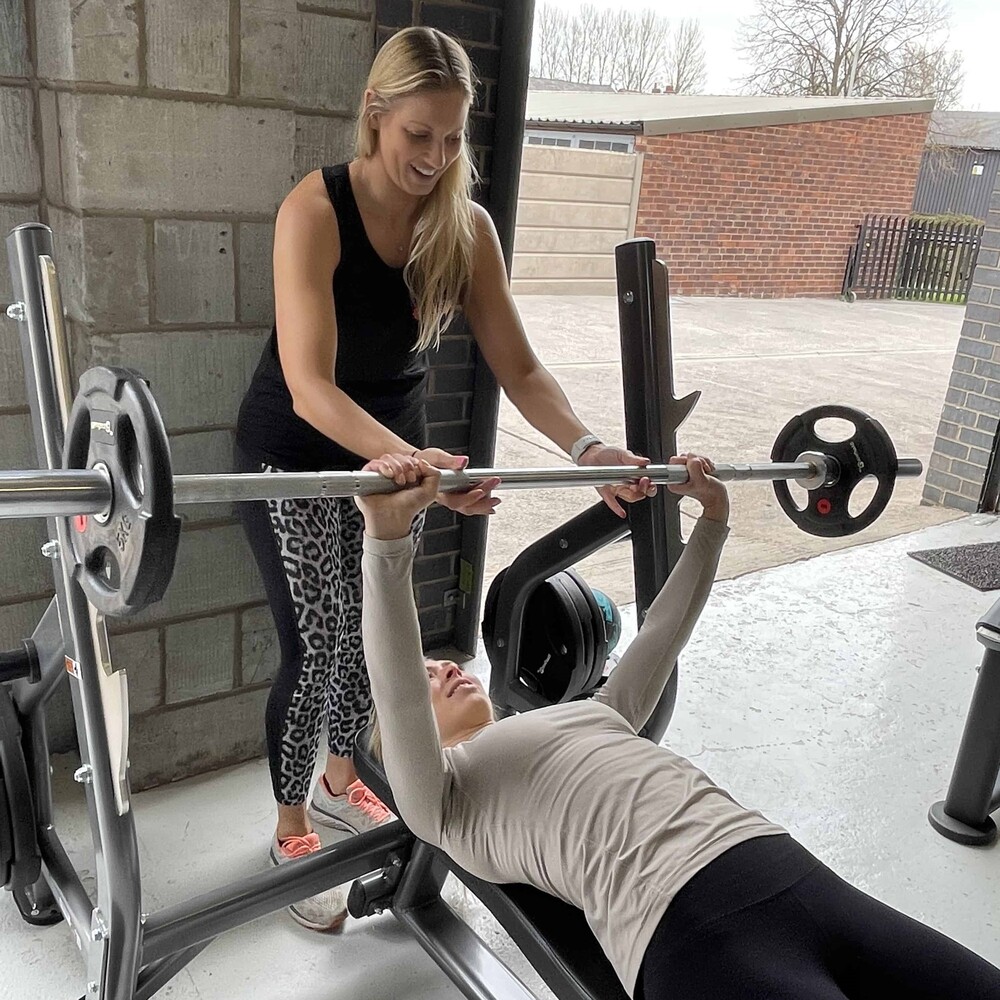 Hi, I'm Sara! I have worked in the fitness industry for nearly two decades. At the age of 20, resistance training and weight lifting became a regular part of my life. My desire to learn more led me to qualifying as a Gym Instructor, Personal Trainer and Strength & Conditioning Coach. Since then I have also qualified in Pre & Post Natal Exercise and GP Referrals.
The benefits of working with a great coach is direction first of all, lots of people seem lost in their health and fitness journey. Lack of knowledge, time, money, low self esteem all lead to poor motivation or adherence to any program. Through my personalised online coaching program, I do my best to deliver an excellent service. My aim is to educate participants on how to exercise and why, not just show up and do it but to gain a real understanding so they can take that away with them for life. There are no quick fixes but knowledge is power and when you have a purpose you will be more dedicated to your why!
I joined pretty strong fitness last April, and since then Sara and her team have helped me immensely! From the specifically tailored workouts to the friendly atmosphere, the gym is so welcoming and everyone is so supportive, I've met the goals I set out for myself and much more benefits! I cannot recommend pretty strong fitness enough!
Sara brings a positive and upbeat energy to every session. She is such an effective motivator. Her classes are so much fun and go by so quickly. She understands the demands of her clients lives and creates bespoke plans which are tailored for your individual needs and goals. Highly recommend!
I have recently had a beautiful baby boy and am in awe of what my body has achieved. After a few months I was desperate to get back into the gym but lacked confidence, and didn't want to start training again without a structured programme. Sara was instantly the right person to get me to enjoy and focus on fitness again. She never has a down day, every session is 110% energy and fun whilst also ensuring we carry out each set and rep safely and with proper form! This week I have achieved some amazing personal bests and can't actually believe how strong I have become. I highly recommend pretty strong fitness, it's a fantastic gym and you will find yourself laughing at those "doing weights make you big" myths!!!
I would totally recommend Sara (Pretty Strong Fitness) as  Personal Trainer/Coach. I had never trained before so I was a bit apprehensive but there was no need to be. Sara wrote a PT programme tailored personally to me. She is very knowledgeable about general fitness, strength training and nutrition. She is a great supporter and motivator, keeping you on track with your goals! Sara helped me to change my life and my habits with regards to exercise and nutrition.
I started personal training with Sara just after Covid, when I'd gained weight and fell out of my normal routine. I've had short bursts of personal training before but nothing that lasted more than a few weeks. As soon as I started with Sara, she took the time to get to know me, my lifestyle, work life, struggles and my diet (being vegan I'd been told before that I'd have to drastically change my diet to get results). Sara educated me on healthy choices but more so about breaking habits and making sustainable choices.
I had very little experience in the gym before I started, but Sara taught me which ways to use machines, how to incorporate cardio, and how to keep myself safe, fit and healthy. I noticed changes in my body quickly and loved that I was starting to feel strong. It took very little time before I started to really enjoy going to PT and was already seeing multiple benefits: better sleep, more energy and I lost over 2 stone! Sara taught me a lot of healthy habits and taught me how to be consistent with exercise, meaning that I now don't see it as a chore and enjoy a healthier life as a result!
I highly recommend Sara as a PT for all of the above reasons, but mostly because she makes the programmes enjoyable and specific to you!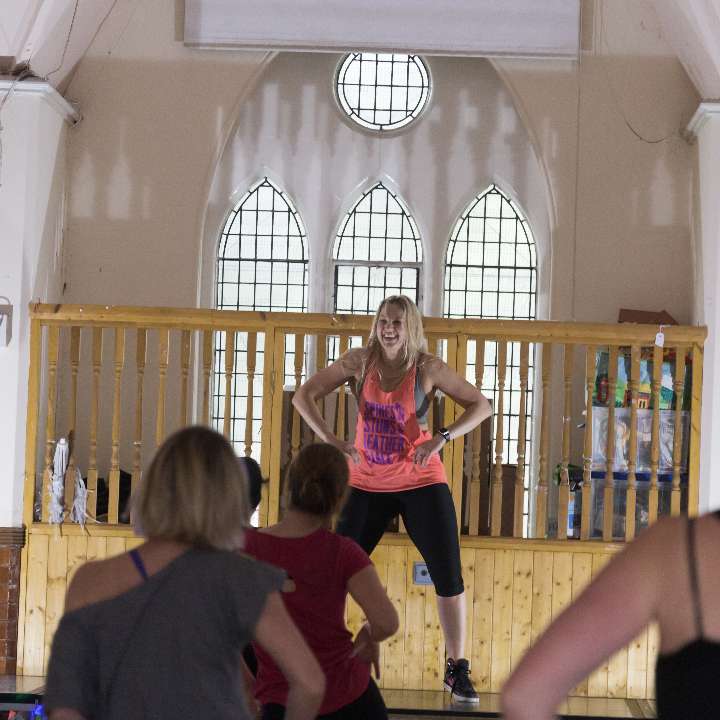 Zumba combines fitness with dancing, providing an excellent way to work out! It is fun and energising whilst being good for your heart, mind and waistline. Cardiovascular health is extremely important to our lives, so why not come down and get involved?