Pretty Strong Fitness is a local community gym based in the Heatons. Our gym features commercial grade equipment, with the main area of focus being on resistance training, but we also have some cardio equipment available.
We are open to both women and men and our welcoming atmosphere provides a social space unlike commercial gyms, giving you the opportunity to meet and hang out whilst doing a healthy activity that you enjoy. We encourage all of our members to walk, jog or cycle as we are so close by and parking is limited surrounding the gym. This is a great opportunity to get warmed up on the way to your session, or make the most of hitting some extra steps.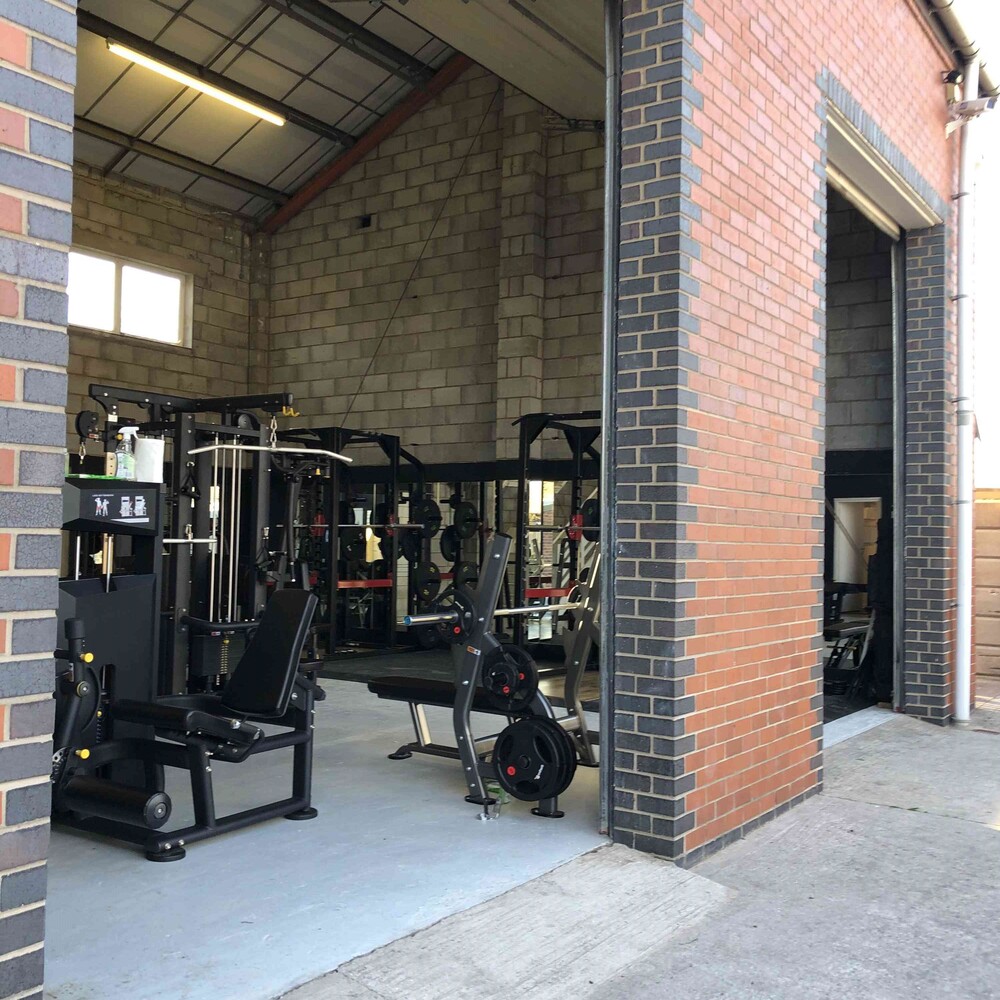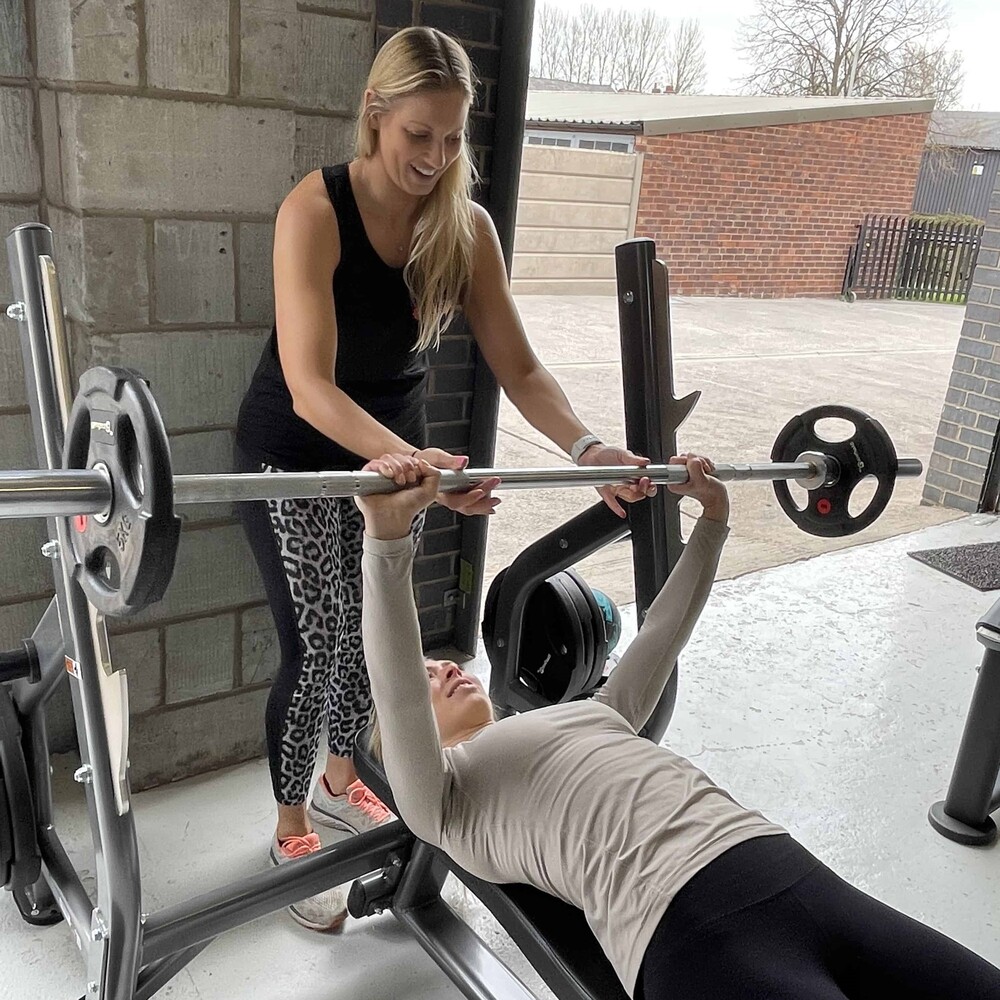 Hi, I'm Sara! I have worked in the fitness industry for almost all of my working life.
I was hooked at the age of 20 on resistance training as weight lifting became a regular part of my life. Wanting to learn more I qualified as a Gym Instructor, Personal Trainer, Strength and Conditioning Coach and now am head coach and owner of Pretty Strong Fitness Gym here in Heaton Moor where I grew up.
I joined pretty strong fitness last April, and since then Sara and her team have helped me immensely! From the specifically tailored workouts to the friendly atmosphere, the gym is so welcoming and everyone is so supportive, I've met the goals I set out for myself and much more benefits! I cannot recommend pretty strong fitness enough!
Sara and her team have created a wonderfully supportive and inspiring gym experience that offers so much more than any "standard" gym. Everything is tailored to your personal aims and ability. It's honestly the first time I have exercised with this level of commitment and motivation. I can't recommend Pretty strong fitness enough. Thank you Sara and team for all your help and encouragement.
I have recently had a beautiful baby boy and am in awe of what my body has achieved. After a few months I was desperate to get back into the gym but lacked confidence, and didn't want to start training again without a structured programme. Sara was instantly the right person to get me to enjoy and focus on fitness again. She never has a down day, every session is 110% energy and fun whilst also ensuring we carry out each set and rep safely and with proper form! This week I have achieved some amazing personal bests and can't actually believe how strong I have become. I highly recommend pretty strong fitness, it's a fantastic gym and you will find yourself laughing at those "doing weights make you big" myths!!!
I would totally recommend Pretty Strong Fitness and Sara as a coach and PT. I had never trained before or gone to "the gym" so was a bit scared but there was no need to be. The programs are all individually tailored and Sara and her team are always on hand if needed. Sara has literally helped me to change my life and my habits with regards exercise and nutrition! I'm much more confident now (in the gym) and I've lost 2.5 stone of weight so far. There's a good and positive atmosphere in the gym and a lovely bunch of people of all ages and abilities too.
Zumba combines fitness with dancing, providing an excellent way to work out! It is fun and energising whilst being good for your heart, mind and waistline. Cardiovascular health is extremely important to our lives, so why not come down and get involved?
Zumba Class
Every Wednesday
19:30 – 20:15
St Paul's Church Hall
SK4 4RY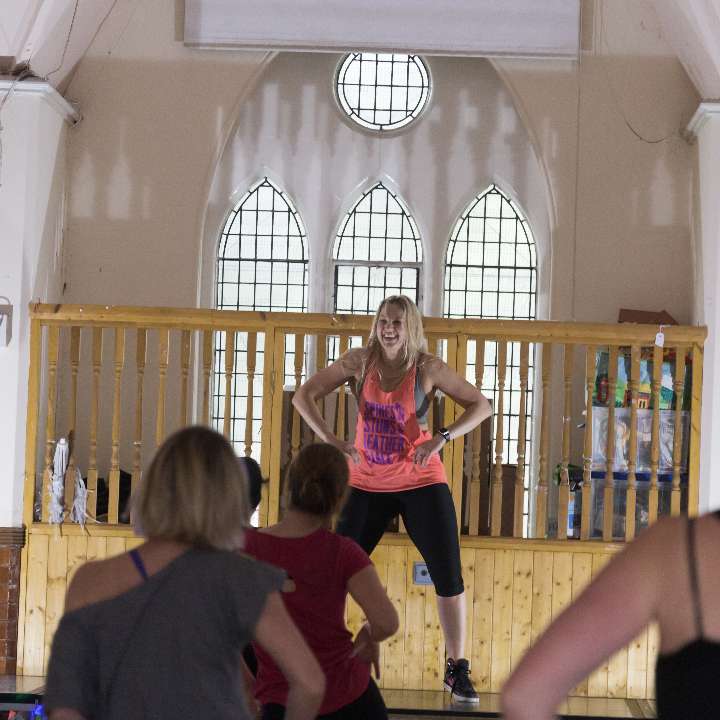 Pretty Strong Fitness
18 Heaton Road
Stockport
SK4 2PH
Monday – Thursday: 06:30 – 21:00
Friday: 06:30 – 20:00
Saturday: 09:00 – 18:00
Sunday: 10:00 – 16:00